You can't visit a news site today without being bombarded by images of natural disasters, sweltering cities, giant floating piles of trash, or a myriad of other environmental tragedies. Climate change is real and backed by scientific evidence that is clear and irrefutable. As with most other large, complex geo-political issues, many years can go by with little or no visible progress. It's enough to make you feel powerless and scared.
Seattle is one of the few cities that both recycles and composts, alongside San Francisco, Boulder, Denver, and Portland. Seattle is leading the charge among cities' efforts to become more environmentally responsible, both from a policy standpoint and a cultural standpoint. We have zero-wasters, vegetarians, public transportation loyalists, conservationists, and activists. Recently, our governor made a bid for President as "the environmental candidate." Even with all that, we still have a long way to go.
Our day-to-day lives are full of obligations and commitments leaving us with little time for large-scale activism. However, there are things we can do as individuals that require only small investments of time and money. Fresh Chalk has designed a guide to help you find one or two (or maybe more) ways to feel empowered by taking action on climate change.  
Every day we make choices in our lives that affect the environment, the climate, and other species. The following tips can help us live a more sustainable lifestyle that leaves us feeling better about our carbon footprint.
1. Sustainable Eating
Eat locally.
Locally-sourced food generally refers to products served and consumed within a 100 to 150 mile radius of where they're grown. The food travels fewer miles from production to consumption, reducing transportation emissions. Hitting up your local farmer's markets is a great way to find locally sourced food. Here's a list of farmer's markets in the Seattle area. Seattle also has great stores that specialize in local food.
Performance Kitchen Crafted in Capitol Hill, Queen Anne, Mercer Island, and in Burien are good places to pick up quick meals that include local products.
PCC is a grocery store committed to sustainability. Members join and support local farmers while receiving discounts on food and cooking classes.
Nettles Farm on Lummi Island is a great destination and source for local, sustainable seafood. Their reef net fishery is the most sustainable salmon fishery in the world.
Eat less meat (specifically, beef).
This change alone can make a huge impact. Most estimates in data and research attribute 15% of global greenhouse gas (GHG) emissions from raising livestock. In other words, if cattle were their own nation, they would be the world's third-largest emitter of GHGs. Seattle has terrific vegetarian and vegan restaurant options. Cafe Flora has an eco-conscious philosophy and uses locally sourced produce. Plum Bistro offers a vegan menu  for the environmentally minded. Their buffalo portabello burger is not to be missed!
Grow your own food.
Seattle is home to Swansons Nursery, which has plenty of resources to help you with your indoor or outdoor garden. If you're adventurous and want to start investing in sustainable eating, a starter herb garden might be for you. Home gardening is sustainable and allows you to nourish soil by using safe and natural fertilizers and products. Seattle Seed has great starter garden kits to get you going. Use the coupon code "FreshChalk" to get for 15% off your online purchases.
2. Sustainable Everyday Replacements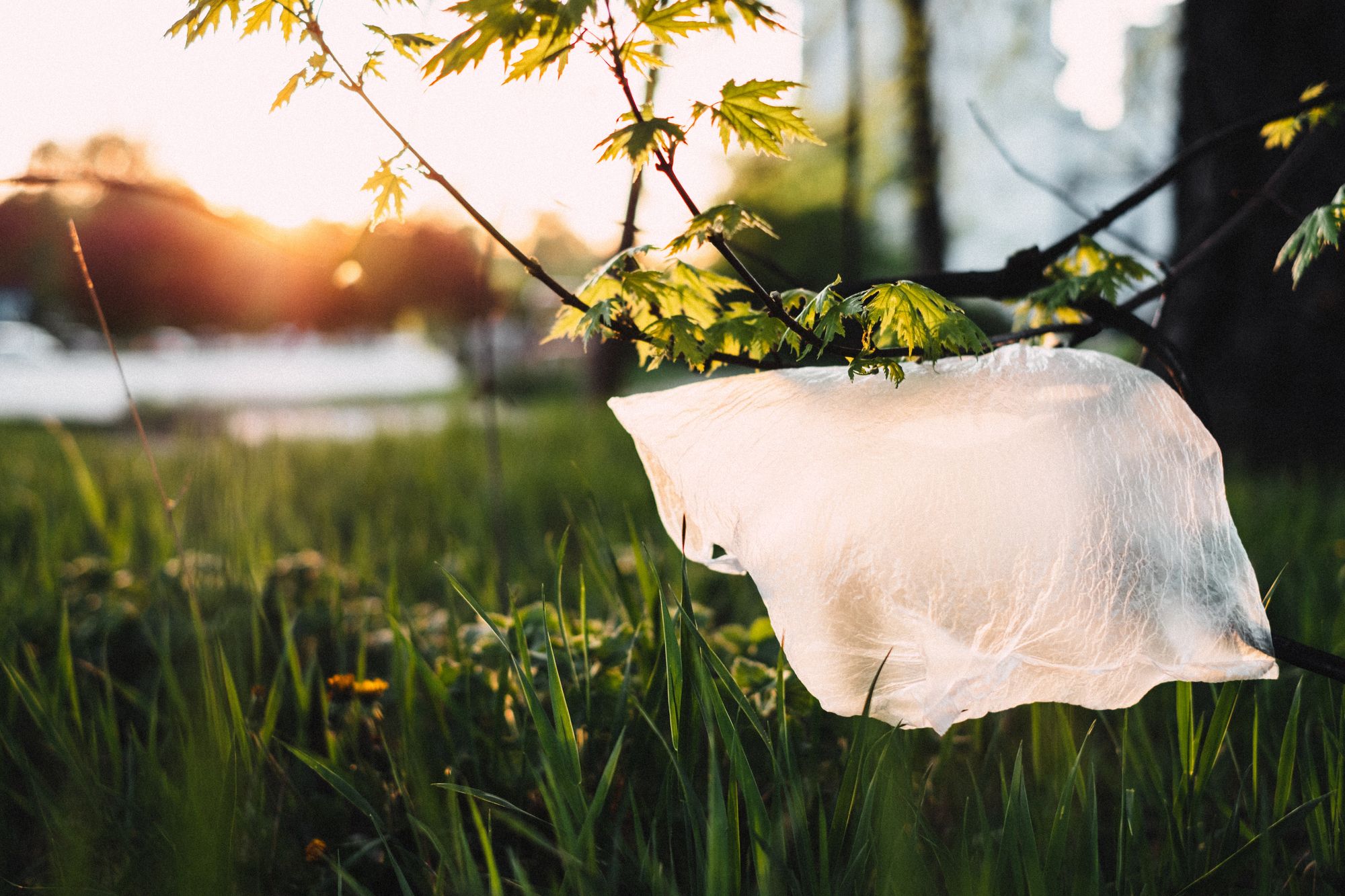 Replace plastic ziplock bags.
There are great silicon alternatives to ziplock bags on the market that are freezer-safe, microwave-safe and dishwasher-safe. Buy once and free yourself from the need to ever buy a disposable zip lock bag every again. Check out Bees Wrap or Blue Avocado for some great bread and sandwich wraps.
Replace the need for produce bags.
There are 20 million plastic bags thrown away PER DAY. The best alternatives to plastic bags are the ones we don't have to throw away. Just remember, not all reusable bags are created equally: many reusable bags are still made from plastic. Find bags that are made from natural, eco-friendly material like bamboo or high quality muslin mesh. Naturally Sensible is a great place to find environmentally friendly bags.
Choose hand soap, shampoo, and conditioners wisely.
Hand soap, shampoos and conditioners all use an immense amount of plastic and chemicals that are damaging to the environment. The main ingredient in most soaps is glycerin. Make sure the glycerin in your soaps is not coming from palm oil or soy, but rather from organic coconut oil or hemp oil that are safe for environment and easy on the skin. Castile soap is a great choice and it can be used for everything: hand soap, dish soap, shampoo, pet shampoo, laundry detergent, and baby shampoo. Seattle has some great natural apothecaries like the Dandelion Botanical Company (Ballard) where you can buy supplies for organic, clean soap without any of the harsh chemicals. Public Goods in Seattle allows for customers to bring containers from home and refill them with common household solutions.
Support sustainable wineries.
Sustainable wine growing practices include bio-dynamic or organic farming. Bio-dynamic farming is a holistic, ecological, and ethical approach to farming, gardening, food, and nutrition. The Seattle region is home to some great sustainable wineries that follow these practices.
Shop locally.
There are quick easy small intentional choices we can make daily to reduce our overall carbon footprint:
Reduce your own drive time by shopping locally
Group your errands together or run them with a friend to cut down on emissions
Hire service providers who are based close to your home, to help them cut down on drive time
Reduce toxins in your home
House plants are a great way to eliminate toxic chemicals in your home and help keep the air around you clean. NASA scientists are finding them to be surprisingly useful in absorbing potentially harmful gases and cleaning the air inside homes, indoor public spaces and office buildings. City People's Garden Store has a great selection of houseplants that can process pollutants in your air.
3. Commuting and Travel
Take public transportation, ride-share or carpool.
King County has several programs  (operated through rideshareonline.com) to help commuters find carpools to school, work, etc. For shared transportation options in the Seattle region, look at the local Metro, Sound Transit, Bolt Bus, in addition to ride share programs like Migo, Scoop, Uber and Lyft. Get an ORCA card in order to use the public transportation system (bus, train, ferry) in Seattle. When time affords, taking a carpool option (like Uber Pool) is also recommended.
Use a bike share.
Bike share in Seattle is run by three private vendors: Jump, Lime, and Lyft. In order to operate any of the bikes from the three vendors, you will need to download the company's app and follow the instructions provided. It's usually about a dollar to unlock the bike, and about $0.10 per mile, making it very cost effective and beneficial to your health.
Minimize flying.
In terms of long distance travel, airplanes are by far the least efficient way to travel compared to the carbon they produce. Three round trips from New York to California is equivalent to a full year of driving the average car. Minimize flights where possible or consider buying carbon offsets to negate your flight's emissions.
Bring your own refillable water bottle when you fly.
Alaska Airlines has launched a #fillBeforeYouFly program. It is asking passengers to bring their own water bottles and to fill them pre-flight. "If just 10 percent of our guests bring their own pre-filled water bottle when they fly and choose reusables, it could save more than 700,000 plastic water bottles and 4 million plastic cups per year. That's a big lift," said Diana Birkett Rakow, Alaska Airlines' vice president of external relations. Alaska airlines has partnered with environmental groups Lonely Whale, MiiR and Bonneville Environmental Foundation as well as Sea-Tac International Airport.
5. Reuse and Recycle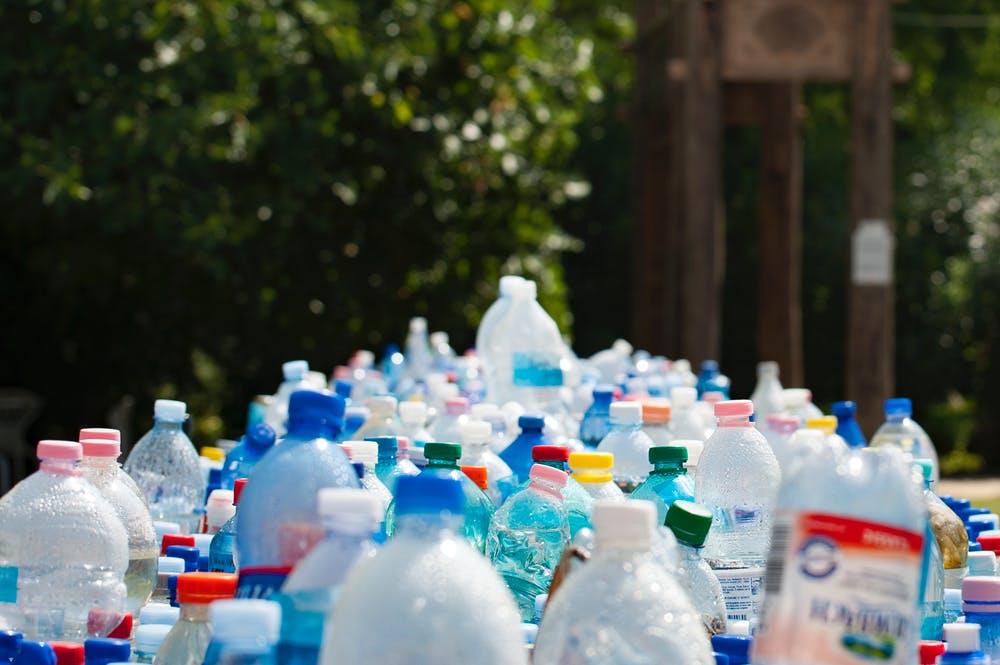 Americans send 10.5 million tons of clothing to landfills every year. Globally, 80% of discarded textiles are doomed for the landfill or incineration, leaving only 20% of clothing to be reused or recycled. The clothing that ends up in landfills can sit there for over 200 years. As it decomposes, it emits methane—a greenhouse gas more potent than carbon.  The Northwest Center will take all fabrics and shoes. To find easy drop-off locations, visit their website. Additionally, check out:
Armoire is rentable fashion for women.  To try your first two months for $99 (savings of $199), use the promo code TRY99.
Seattle Goodwill is for all things used, including clothing, toys and home needs.
Ridwell is a local Seattle company that provides a subscription service to households to help them get rid of items that should not go to landfills, like batteries, plastic film, light bulbs and clothings. Get a free month of Ridwell when you sign up by clicking here.
6. Home Improvements
Use LED light bulbs.
LED light bulbs use 70% less energy than regular light bulbs and have a lifespan of up to 10-20 years longer than incandescent bulbs. The lighting is also considered to be better quality and emits less heat. Replacing all the bulbs in your home could be quite costly with each bulb costing around $8, so replace bulbs one at a time to save yourself from the large expense. Over 23 years, the total cost of an LED bulb will be $150 less than buying  incandescent bulbs. Use recycling services, like Ridwell, for the old CFL light bulbs or check local drop off points in your area.
Make sure your home is properly insulated.
Properly insulating a house can save up to 30% of energy. Improperly insulated windows can drain a home of heat in the cold months. Seattle is home to several eco-friendly insulation companies like American Crawlspace Cleanouts or SOS Crawl Space. Alternatively, foam is also considered an eco-friendly insulation choice. According to HomeAdvisor.com, the estimated cost of insulation for a home that is 500 square feet can range from $200 (DIY) to $500 (professionally installed). Check insulation companies near you to see if they can help you properly insulate your home.
7. Home Energy and Solar Panels
Due to our cloudy weather and the low price of utility-provided electricity, Seattle is not thought of as a particularly economical place to install a home solar array. However, when you take the upcoming Seattle electricity rate hikes of 4.5% into account, that may change. Whether or not it makes sense financially to install varies from home to home, but the average break-even point for a U.S. household is roughly 6-8 years.  A great local Seattle company pioneering installing residential solar systems is Sun Path Electric. Read about Sun Path's owner, Kristy Royce, and her journey in starting her own solar company.
What's the cost of a solar panel system? According to EnergySage.com, you can expect to pay about $18,000 to $30,000 upfront, depending on the installation, home size, and layout. Note that the federal government provides tax credits for solar energy. Seattle is home to several great solar companies that are ready to help you find what system is best for your home. Tax credits are worth anywhere from $8,000 to $15,000.
8. Electric Vehicles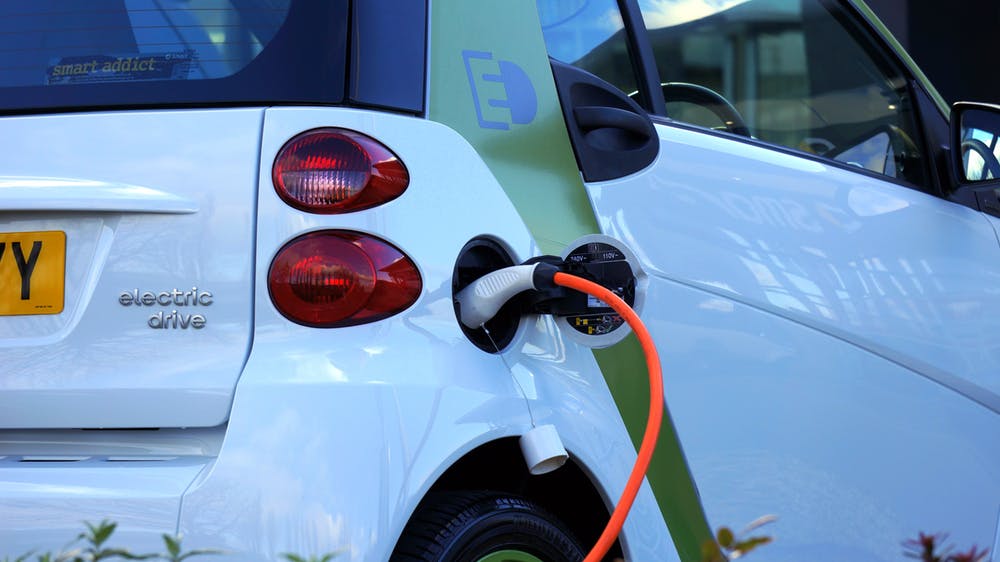 Electric and hybrid vehicle technology has been continually improving over time. The environmental impact of electric vehicles (EV) is dependent on whether the electricity was generated in a green way. Seattle also has some of the cheapest electricity in the country, due to the efficiency of generating hydroelectric power, making it more economical to own an EV here. If owning an electric vehicle is in your future (or you currently already have one), Seattle is home to specialized electricians, like Mirsky Electric, that can install the power in your home or garage to recharge your electric vehicle.
What's the cost of an electric vehicle? The cost of an electric vehicle ranges from $22,000 to $72,000 depending on the make, model and year of the vehicle. EnergySage offers ideas and price points for individual makes and models to assist you in your search for an EV.
9. Carbon Offset Programs
Carbon offset programs invest money into emission-reducing projects, and customers receive a documentation that quantifies the amount of carbon emissions that were negated with their purchase. Local carbon offset programs include Forterra, which plants trees in the Cascades. Alaska Airlines has also partnered with non-profit Carbonfund.org to help airline passengers offset their travel. (Check out their calculator to see the cost of offsetting the carbon from your most recent trip.) Locally, Microsoft is one of the biggest consumers of carbon offset programs and is one of the few corporations that is carbon zero (and has been since 2012).
From the smaller everyday hacks to the bigger investments, we can each help reduce our individual carbon footprints. Let's share and promote those businesses and services that are looking out for our planet.
Resources & sources: