The pressure of executing the perfect wedding is not only on the couple exchanging the vows but also on the professionals it takes to pull off their most memorable day.
Recommendations on Fresh Chalk are posted by groups of friends sharing their personal experiences and trusted resources with each other. Based on insight from real Seattle couples, we've put together a list of our top professionals to help you plan your special day.
Flowers
While the Pike Place Market is an absolute last minute option in the Seattle area, it's important to find a florist that'll help you figure out flower arrangements that capture your style and most importantly, are in season.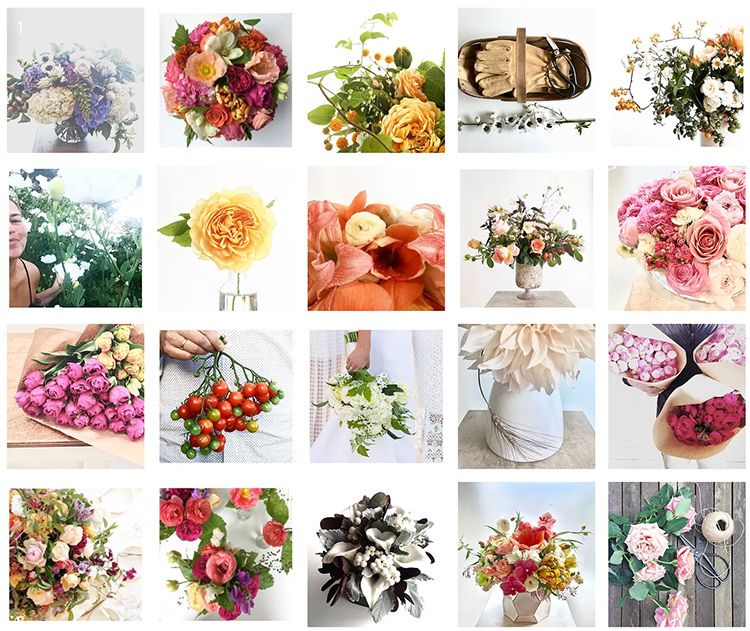 Fleurish is ranked #1 Seattle Florist on Fresh Chalk. They deliver to the greater Seattle area, including Bellevue and Mercer Island. Get your same day orders in before 9am!
"Nisha did the floral work for our wedding, and it was spectacular."  
– Matthew Berk
Browse through all recommended Florists on Fresh Chalk.
Caterer
Talking through cost per guest with a caterer can help provide financial insight into managing your wedding size before sending out the invites. Whether you opt for a sit-down dinner, family style or a buffet, a great caterer will take care of set up and tear down. Don't forget to include your pros when giving your caterer the final head count!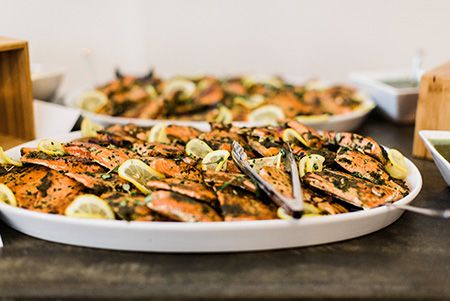 Cameron Catering is ranked #1 Seattle Caterer on Fresh Chalk. Featuring fresh ingredients infused with a global flare that are true to the Pacific Northwest, Cameron Catering's sustainable practices and community support are the cornerstones of their business.
"Cameron is top notch. They did an event for me in March 2019 and came up with a lovely spread right on budget. Delivery and pickup were a breeze."
– Gail Borod Giacobbe
Browse through our top ranked Caterers on Fresh Chalk.
Venue
Did you know Seattle has 149 secret beaches that sit at the end of public roads and dirt paths under the disguise as private driveways? With the proper permits, you could get married at one of these secret beaches in Seattle.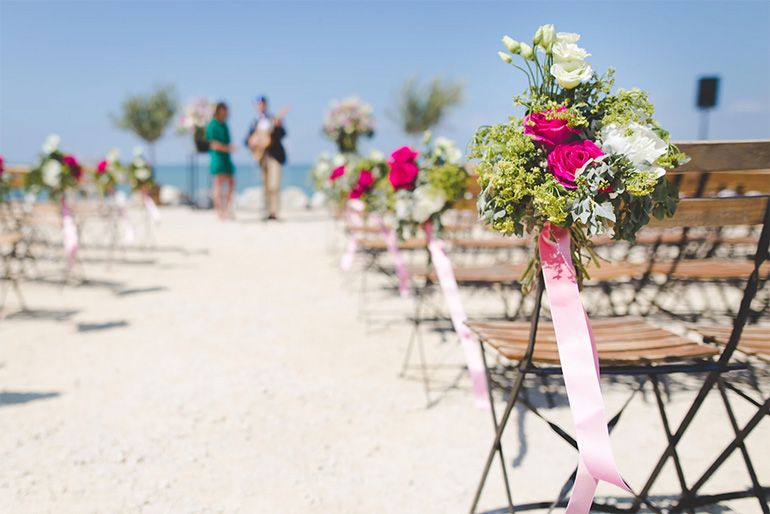 If you're not a fan of sand and prefer an indoor venue option, check out the historic Stimson-Green Mansion.
"The historic Stimson-Green Mansion on First Hill was built in 1901 and still stands today. My husband and I had the pleasure of gathering all of our friends and family for our wedding here in 2009. It is an incredible resource for our greater Seattle community and a perfect location for your next special event."
– Vanessa Laughlin
Browse through our top ranked Venues on Fresh Chalk.
Wedding Planner
Wedding planners can help plan every detail of the wedding or focus on an area where you'd like an expert opinion. Be ready to answer questions regarding the size of your guest list and budget.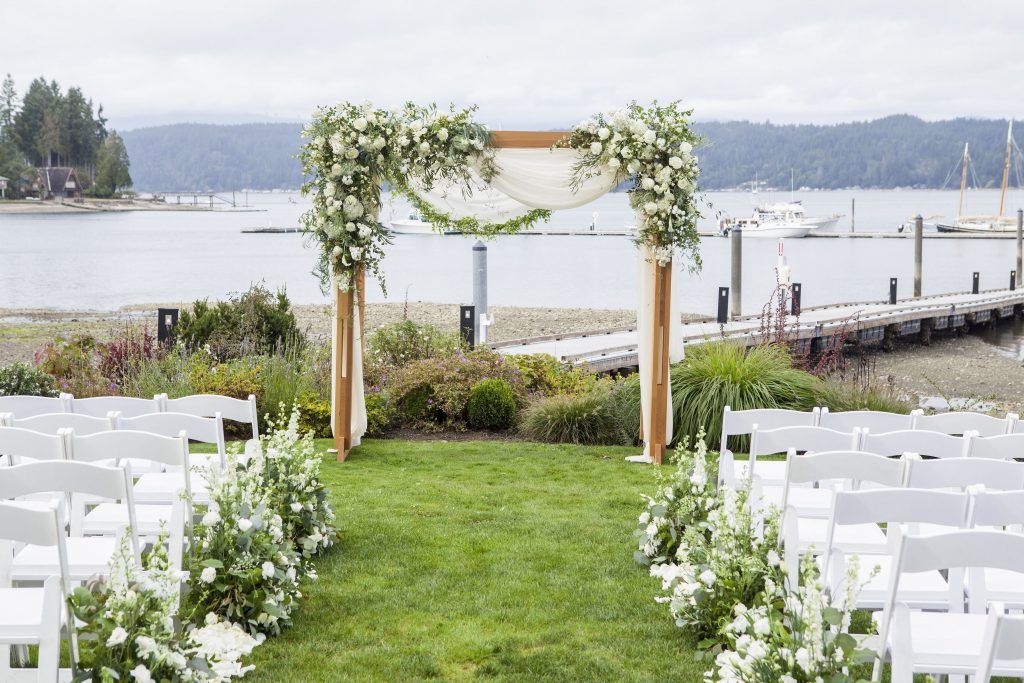 Solomon Events is the #1 Seattle Wedding Planner on Fresh Chalk. Stephanie Solomon and her team offer a range of planning services that are tailored to each individual couple.
"Stephanie has been around a long time and knows her stuff!"
– Shauna Swerland Youssefnia\
Browse through our top ranked Wedding Planners on Fresh Chalk.
Photographer
Through pictures, you get to relive your special day over and over again for years to come. Great wedding photographers can help schedule your special day down to the minute. They'll coordinate family, wedding party and couple photos to capture those moments even you may have missed.
Recommended by Amy Barker, Joe Tobiason is a talent for any occasion. Whether your special day is outdoors in the rain or at night under the stars, Joe has done it all.
Browse through our top ranked Photographers on Fresh Chalk.
Hair Stylist
Who doesn't love a good updo? A photo goes a long way when explaining the look and style for your day-of hair. Prepare for your phone or in-person consultation by putting together a collage of looks you love.
Coupe Rokei offers wedding hair services, skincare as well as facial waxing.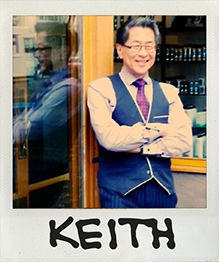 "Keith is wonderful. Probably the most experienced and professional hairstylist in Seattle. Coupe Rokei is a welcoming and soothing salon that I go back to time and time again."
– Maria D'Angelo
Browse through our top ranked Hair Stylists on Fresh Chalk.
Make-Up
To airbrush or not to airbrush, that is the question. Pick an experienced make-up artist with examples of previous bridal work that match your style. Schedule a pre-wedding trial to make sure you're in love with your fancy new look before the big day. Got a large wedding party? Consider hiring multiple artist to stay on schedule.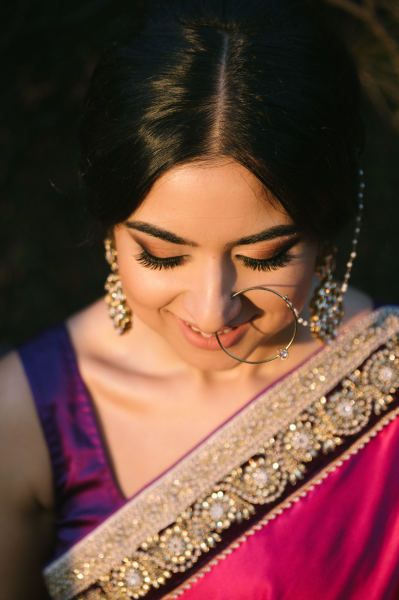 We recommend the Bridal Beauty Agency for a full range of à la carte beauty services for both local and destination weddings.
"Katya did my makeup for my wedding and I felt so beautiful. The makeup translated to my pictures beautifully. I am planning on using her for corporate events and other special occasions. She also has hair stylists that will come as well."
– Ali White MacBath
Browse through our top ranked Make-Up Artists on Fresh Chalk.
Rings
Who are we to judge if you forgot the most important symbol for eternal love? According to WeddingWire, 1 in 2 people purchase their rings within 2 months of their wedding. For the 50% that waited until the last minute, our users recommend T_ Anthony Jeweler for quality that will last generations.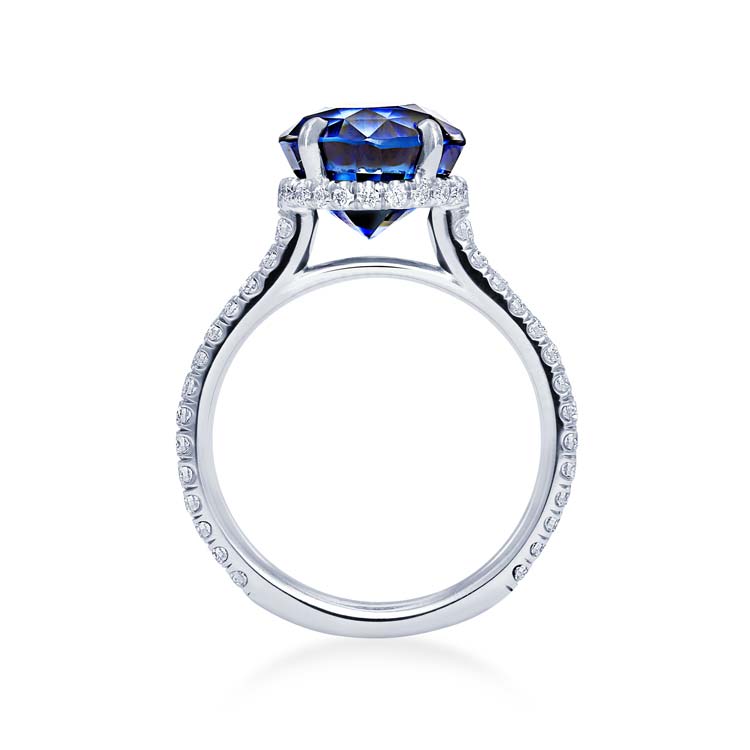 "Located downtown with a view of the islands, Tyler sits you down with a Scotch or Whiskey to talk about your dream ring! I absolutely LOVE my engagement ring my husband designed."
– Ali White MacBath
Browse through our top ranked Jewelers on Fresh Chalk.
---
Do you have wedding professionals to add to our list of favorite pros? Recommend them on Fresh Chalk and send us a note at [email protected]