A very Seattle round up of special gifts and experiences from local makers
Ready for Valentine's Day?? Yea, us either, but thankfully Seattle is full of festive and unique options for expressing your love. While others will be heading out to restaurants or sweating over the stove at home, we prefer to take the path of least resistance and splurge on a special gift or fun outing. Whether you lean toward leather or lace, we've compiled a list of local loveliness to lavish upon your lover. See what we did there? LOVE, Fresh Chalk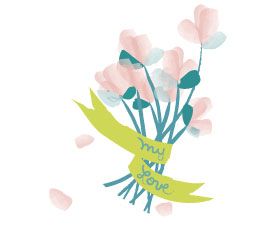 Blooms
But not just ANY ol' flowers, locally grown, organic, intoxicating flowers! Show your sweetheart how much you care by grabbing a bouquet of local blooms at this Georgetown warehouse. Open to the public on Fridays (what luck!), Seattle Wholesale Growers Market offers a collection of foliage and texture to rival any florist.
Honorable Mentions
Fleurish – Can't make it down to Georgetown? Hit up Fleurish in Capitol Hill or order your bespoken blooms online at fleurish.com. Their signature arrangement is the wildly popular 'Jewel Box' – a collection of lush roses, ranunculus, blackberries and jasmine.
Young Flowers – Nestled in Belltown, this modern and elegant flower shop is full service, even offering a small collection of houseplants in pots for a lively gift that keeps on giving.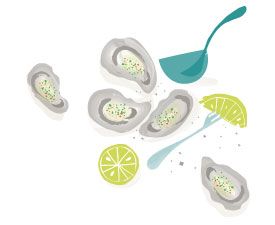 Say it with Food
Long associated with indulgence, did you know caviar is also known as one of the world's most powerful aphrodisiacs? Family-owned Seattle Caviar has been in the luxury food business for 30 years, and is hosting a Valentine's Day Caviar & Rose Champagne tasting. Sign up by Feb 10th!
Honorable Mentions
Taylor Shellfish Oyster Bar – drop by and pick up some fresh and delicious shellfish from the icy winter waters of the Puget Sound and beyond. This legacy company is dedicated to clean water and healthy ecosytems, assuring their oysters are top notch.
Theo Chocolate – channel your inner Willy Wonka's and sign up for a factory tour at Theo Chocolate HQ, located in Fremont, where you'll sample and both raw and finished chocolate.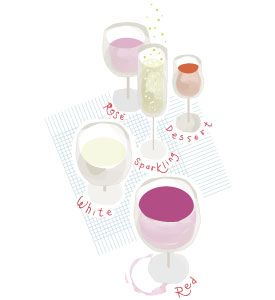 Sexy Sipping
Washington State is the 2nd largest premium wine producer in the US and thankfully, wineries and tasting rooms abound. Take a drive out to Woodinville and sip your way across a handful of wineries, starting at Chateau Ste. Michelle, where one reviewer said, "The setting here is so lovely."
Honorable Mentions
Petite Soif - this brand new and charming wine shop-bar in Beacon Hill stocks natural wines - those that go through fermentation by way of native yeasts without other additions, and pours by the glass. A small, tasty menu is simple and elegant and on Valentine's they're keeping it intentionally low key, fun and relaxed. Drop by for $10 glass pours and snacks - they close at 10pm.
Self Care Splurge
Located in SLU, Banya 5 has long heralded the benefits of hydrotherapy and wellness rituals. General admission allows for access to high quality saunas, steam rooms and plunging pools, but for Valentine's, splurge on one of two couples packages that include long services (think massages, scrubs and facials), plush robes and access to all of the rooms and pools.
Honorable Mentions
Yuan Spa – A blend of western and eastern, this Bellevue-located spa offers a common mix of services with amped up eastern options like cupping and bamboo massage. For a most romantic gesture, sign up for a membership you and your honey can enjoy all year long. On Valentine's day, they are open from 9:30am – 10pm and will serve sparkling wine and chocolate with all services.
Mulan Foot Spa – for an affordable experience, check out Redmond's popular foot massage parlor. The set up is the same as you would expect anywhere – a communal space that can feel intimidating, but relax into it and you'll enjoy a great foot massage at a price that won't break and bank. They happily take walk ins – a bonus for any last-minute planners.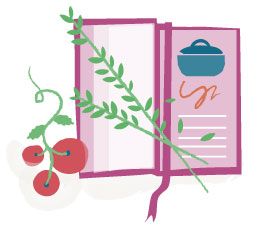 A Cook's Paradise
Give the gift of a cookbook (and a subtle hint) to your loved one, this gift screams "Cook for me!"  Local cookbook purveyor, Book Larder, stocks its shelves with rows of modern, trendy and inspiring cookbooks from across the globe. They offer events and classes, too, if you want to double down on gift-giving.
Honorable Mention
Culinary Essentials – this hybrid cooking class-cook shop in Ballard offers a gluten free menu for their Valentine's class, and a brunch class all weekend long. The shop stocks everything from kitchen essentials like linen towels and vegetable peelers to culinary eye-candy like their selection of Italian pottery and Dutch ovens.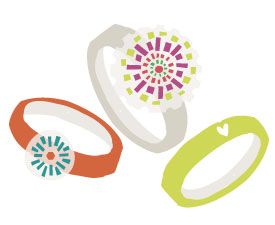 Bedazzled Beauty
An old school neighborhood shop, Madison Park Jewelers owner Leo Bernard receives accolades for being a "handyman, artist and listener," who can fix or design jewelry for customers. The shop carries some of his unusual custom pieces along with a handful of other independent jewelers.
Honorable Mention
Essenza in Fremont has long been the standard for modern, handmade jewelry. With a shop full of gorgeous gifts – soaps, linens, perfumes – it's a one-stop shop for both men and woman.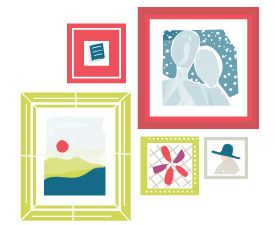 Get Framed
Make Valentine's beautiful by framing an old picture, your marriage license, the receipt from your first date, etc. Think of your favorite memory and go from there. Gallery Frames in Pioneer Square offers customized service and comes highly recommended. "High end frame shop. Nice people, patient and willing to offer helpful suggestions," says Fresh Chalk user Stuart.
Honorable Mention
Annie's Art and Frame shop in Ballard offers custom framing and mounting options and carries a stocklist of gift items – t-shirts, journals, mugs and artwork.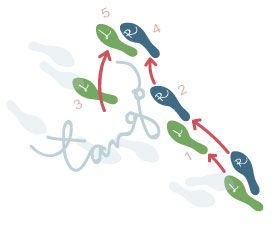 Foot Loose
Studio 206 in Georgetown is a great option for those who want to combine dance and fitness. They offer classes ranging from "Twerkshop" to ballroom and promise to motivate and inspire through dance.
Honorable Mention
In the heart of capitol hill, Century Ballroom has been offering dance classes for over 20 years. Sign up for a class or attend the Valentine's Dinner & Live Tango. Dinner and wine tastings are followed by a short introduction to couples tango lessons. From there, the Ben Thomas Quartet plays tango music until 1am. Oh la la.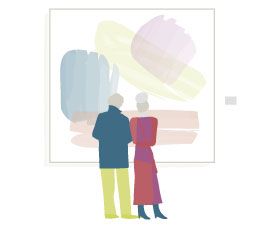 A Heart for Art
Submerge yourselves in art, then go home to Netflix and chill. Seattle is full of art and what better day to spend quiet time together than Valentine's? The James Turrell Skyspace at Henry Art Gallery sits on the western edge of the University of Washington's campus. This enclosed space combines architecture, sculpture and atmosphere to create an experience that varies minute by minute. Take a seat and hold hands with your honey, watching the light change. The museum and Skyspace are open from 11am-4pm on Valentine's Day.
Honorable Mention
Spend a year surrounded by art and give your loved one a dual-membership to Seattle Art Museum. With a rotating calendar of installations and events, it guarantees a year of inspiration.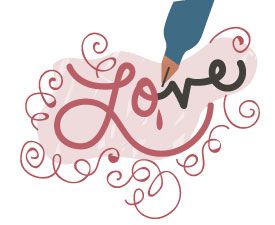 Permanent Ink
Say it like you mean it with permanent body art! Couple's tattoos may sound like a wild and wacky idea, but it pretty much implies you'll love someone forever. "Sweeties names used to be popular but not anymore because it's kind of bad juju in the tattoo world. Couples, best friends and sweeties do make requests for matching or complementary tattoos,"says Jude le Tronik, owner of top-recommended Lilith Tattoo in Fremont. Of the occasion, le Tronik says it is "sweet and creative because it usually focuses on the special connection that brings the people together in the first place." Lilith Tattoo artists will be hosting a "Valentine's Flash" for Valentines - follow them on ig for details.
Honorable Mention
Avani Henna Artist – Less permanent, just as sweet - this body art fades over the course of two weeks. Book a private session for this culturally-steeped ritual of applying a wet-paste to the skin in order to stain it.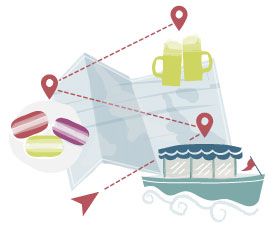 Experience This
This year, shake up the routine by signing up for Mystery – the site that sends you on a mysterious adventure. Sign up online and get assigned a personal concierge who sends you around the city on some unknown adventure and takes the pain out of planning. Memories last longer than flowers!
Honorable Mention
The Blind Café – a night of being in the dark. Eat, engage and listen to music with a room full of strangers out to create social impact and awareness around blindness.
Download Printable Valentines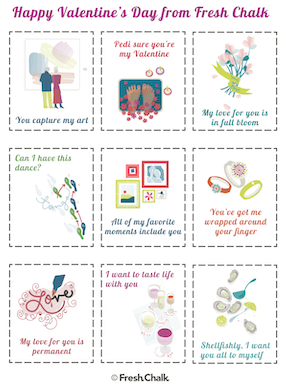 Like these illustrations as much as we do? Download our free, printable cards to clip and share with people you love!
We want to hear from you! What are some of your favorite place to spend Valentines Day? Add your recommendations to Fresh Chalk!